Bore is a Health and Safety Oriented Workplace
The customer in focus with a knowledgeable and motivated crew
A cornerstone of Bore's policies is to promote and ensure well-being for a healthy, well-balanced and safe work environment for its employees. In difficult times, like we have at the moment with the worldwide Covid-19 situation, we have been ready to make difficult decisions with the health of our crew in focus.
An important part of our goal to achieve a sound working environment are our preventive health care efforts, "Bore Fit", which are founded in the mind-set and motivation of the Bore crew and personnel to promote well-being and healthy lifestyles onboard and ashore.
Bore promotes safe working practices onboard, high safety standard, environmental protection and continuous improvement in safety issues.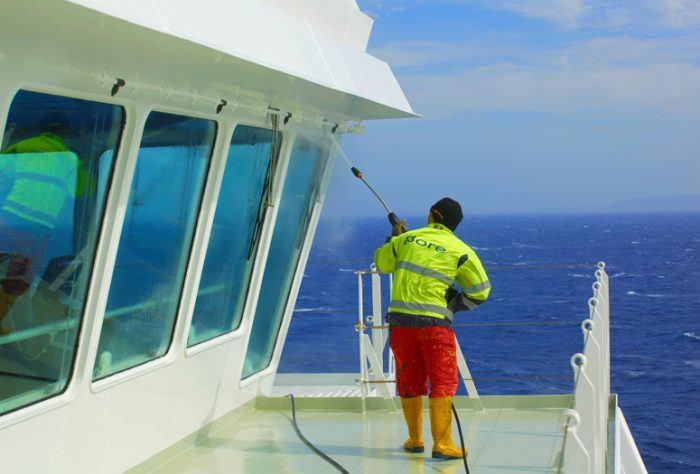 Important parts of creating a well-balanced work environment are the visits from the Finnish Seamen's Service (Merimiespalvelutoimisto MEPA) as well as the Seamen's chaplains from the Finnish Seamens Church, to discuss and implement healthy routines onboard, as well as to give social and psychological support. Equally, as part of "Bore Fit" Bore promotes active participation in sports events and the development of vessel-suitable gyms/recreational areas.
The fleet is operated by a competent and service minded crew, where efficiency and safety are key words for a successful work environment and attitude with the customer service in focus.
We let our key values – Openness, Fairness, Trust and Respect – define our business culture and work environment.
Welcome to Bore!