Optimized Solutions
Bore's concept is to develop together with our customers the solutions required for their trade and their transport needs.
To succeed, we put much effort in listening to the specific needs our present and potential customers have in their trade. Together we build up an understanding of the specifications required on the trade.
Based on our thorough and long-time experience in shipping and expertise in the RoRo segment, we develop or renew a logistics concept for our customer.
The development of the RoLo NewBuilding concept with UPM is a prime example of this joint development.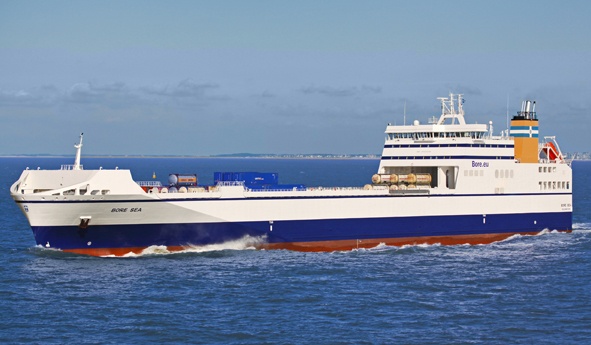 Today, we have already a wide range of flexible alternatives for cargo handling
good maindeck height
fixed and hoistable cardeck
installed numerous reefer plugs
good range of lane meters between the vessels
wide speed range – optional use of combinator mode
ramp and deck strength – allowing also for high and heavy, double container stowage, paper