New Building - RoLo
The first of the three Bore RoLo NBs is now delivered and on her way home. This is the story of Bore Way.
In early 2019, Bore was approached by UPM with a request to build three RoLo vessels for north-western European waters under long-term charter agreements.
The same year, Bore signed a newbuilding contract with Wuhu Shipyard Co. Ltd in China for three new vessels operated by liquefied natural gas (LNG) fuel to be built during 2020-2021.
Bore Way is the first of them, leading the way of sustainable shipping.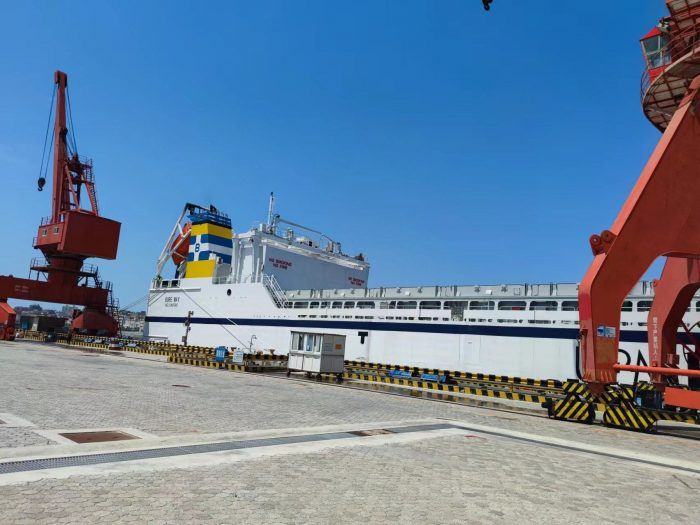 As the newbuilding projects were realized amid the Covid-19 pandemic, there have been unexpected challenges and delays along the way.
However, the skilled and ambitious team and international network both in the shipyard and outside of it have proven how qualified, driven, and resilient they are in bringing Bore Way home and thus we took delivery of M/V Bore Way on 27th April 2022.
M/V Bore Way caters to the forest industry's needs by using the latest LNG propulsion technology. The vessel features an ice-strengthened, optimized, and stiff hull as well as maximum cargo flexibility.
As a RoLo ship, Bore Way combines the advantages of roll-on-roll-off ships with multi-purpose vessels (MPVs), loaded according to the lift-on-lift-off principle.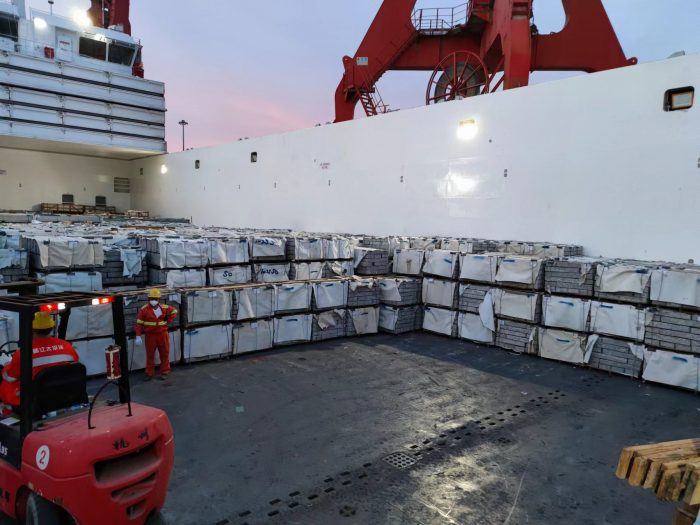 The propulsion technologies used by Bore highlight our focus on eco-friendly transport solutions and support the IMO emission targets for 2030 and beyond by minimizing our carbon footprint.
To fulfil our goals for reducing carbon output and providing environmentally conscious shipping solutions, the use of LNG as the main fuel for Bore Way was clear from the beginning.
Using LNG fuel not only complies with new rules and regulations for CO2 and NOx emissions, but also improves worker health through the usage of gas engines and improves the air quality in the big coastal cities due to the shift to natural gases.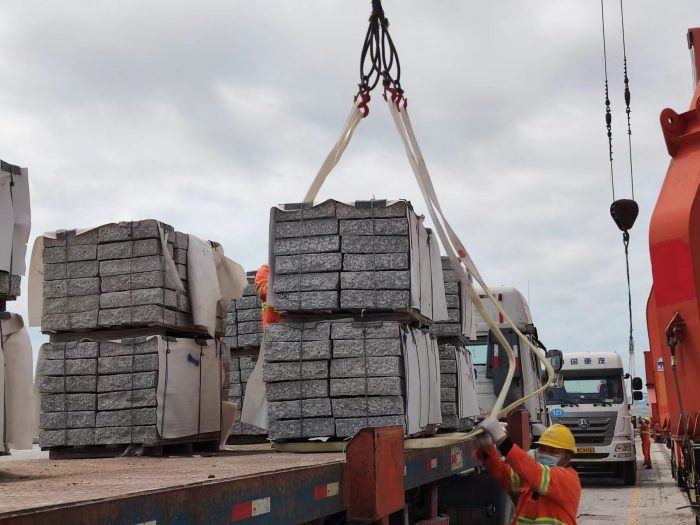 All in all, Bore Way is an environmentally sound vessel, with emissions way below the current environmental requirements.
The design of Bore Way also employs a forward-thinking mindset in a digital era, by carrying cutting-edge technologies onboard to monitor emissions, reduce fuel consumption and help augment mariner work and safety.
M/V Bore Way is a precursor in sustainable shipping, with qualities aimed at improving energy efficiency while reducing emissions and fuel consumption. This is the Bore way.
Currently, Bore Way is on her way home from China carrying her first cargo load. The vessel runs smoothly at sea, and the trip home is going well.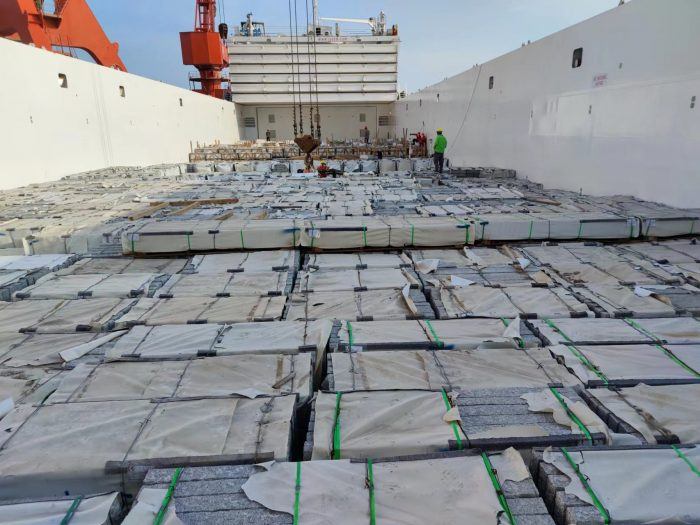 The christening ceremony for M/V Bore Way was held on Friday 1 July at Port of Rauma. We were graced with beautiful weather and the ceremony itself was a great success. The guests were happy, and the atmosphere was excellent throughout the whole day.
As Bore operates with the environment in mind, we also wanted to highlight this during the christening of Bore Way. The champagne bottle was placed in a bag to ensure that as little glass as possible spilled into the sea and the scissors used to cut the rope were made by recycled materials.
Now Bore Way has set sail and is continuing Bore's work within sustainable shipping.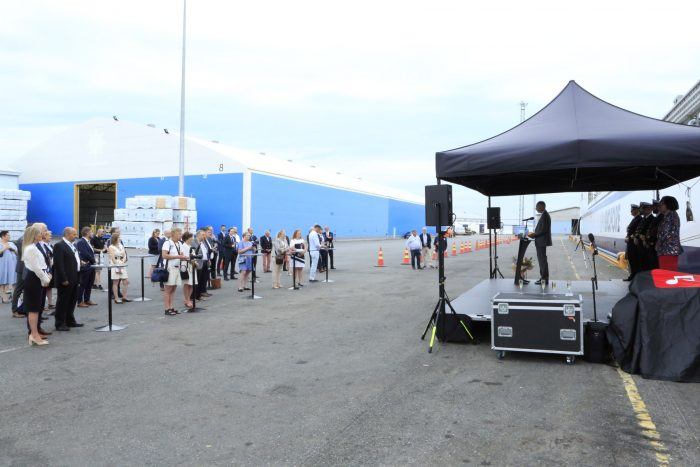 Watch the launch of Bore RoLo NB1 and NB2 below.
MS Bore Way launch official video

MS Bore Way launch from front

MS Bore Wave launch